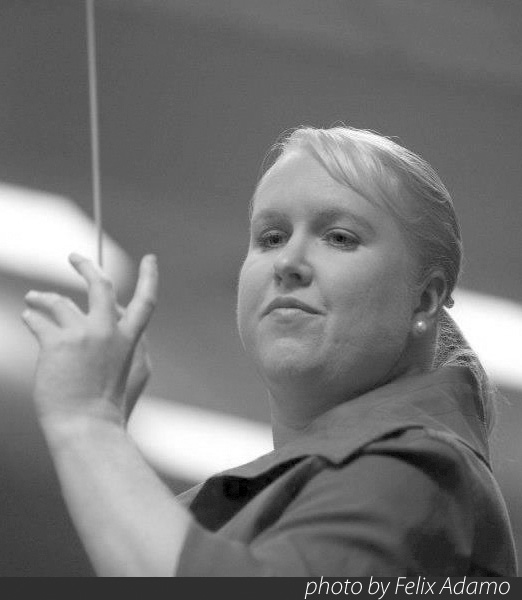 Amy Wilson is a conductor living in Atlanta who has conducted orchestras throughout the United States, Mexico, and Europe. Currently, she is the Artistic Director of the Atlanta Philharmonic Orchestra and the Principal Guest Conductor of the Atlanta Musicians Orchestra. She has upcoming appearances with Atlanta Contemporary Ensemble and Diversitá Opera Arts.
Amy has appeared as a guest conductor with the Agnes Scott College-Community Orchestra, Atlanta Musicians Orchestra, Yakima Symphony Chamber Orchestra, Ocmulgee Symphony Orchestra, and the Warner Robins Air Force Band. She has worked with internationally renowned soloists including Kenn Wagner, Christina Smith, and Justin Bruns. She is collaborating with Julie Coucheron this spring with Atlanta Philharmonic Orchestra. Amy has been on television, radio including WABE, and has had an article written about work with Atlanta Philharmonic Orchestra in David magazine. In 2005, Amy was named the winner of the International Conductors Workshop and Competition.
Amy has studied with such distinguished conductors as Robert Spano, Adrian Gnam, Gustav Meier, Jesús López-Cobos, Anshel Brusilow, and Wayne Wyman. She holds a degree from the University of Cincinnati College-Conservatory of Music, and advanced degrees from the University of North Texas, and Mercer University. Robert Spano is composing a new work to be premiered by the Atlanta Philharmonic Orchestra in 2019.