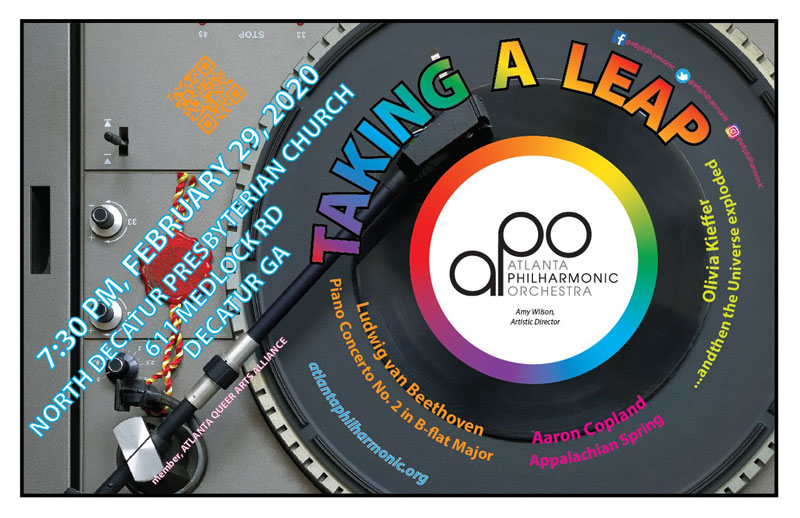 Join the APO for the first concert of 2020 continuing our 15th season! The concert will feature Copland's "Appalachian Spring", Beethoven's Piano Concerto in Bb Major, and Kieffer's . . . and then the Universe exploded. These composers took chances with their pieces and changed music. The concert will be Saturday, February 29, 2020 at North Decatur Presbyterian Church (611 Medlock Rd, Decatur, GA 30309) at 7:30pm. Whitt Locke will be guest conducting. Amy Wilson is the APO Artistic Director.
Tickets Available at the Door ($20 general, $15 student/senior)
Join us for Christmas on Medlock, our annual joint holiday concert with Atlanta Philharmonic Orchestra and the Balcony Choir of North Decatur Presbyterian Church (NDPC). Along with holiday favorites, we will be performing a world premiere of a Stephen Wood piece called 'The Absaroka', and a romance by Dvorak. The concert is free, but seats are limited, so come early!
Amy Wilson, APO Artistic Director and Clint Miller, Music Minister for NDPC will be conducting.